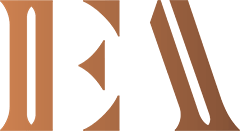 tourism & DESTINATION Marketing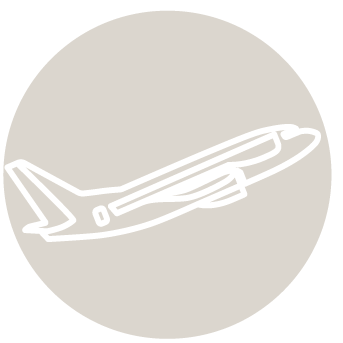 Tourism & Destination Marketing
Tourism marketers or DMOs (Destination Marketing Organizations) work to drive return on investment while balancing the needs of governmental expectations and stakeholders, identifying the wants of increasingly experienced travelers in relevant, timely, and personal ways. As the interest of travelers evolves toward increasingly immersive and experiential opportunities and the formats for reaching target audiences expand, tourism marketers are evolving to more effectively stand out from destinations around the world.
Measurable Impact
Beyond reaching your target audience, your tourism marketing agency must help create an experience that guides prospective visitors with inspiration and practical awareness driving consideration and ultimately a visit.  Through positive experiences visitors share their stories, advocating for the destination's ongoing success.

Community Focus
Eddy Alexander works to highlight your attraction, region, or destination while building trust and transparency with the local community as well as business leaders and connections among relevant markets. Eddy Alexander's highly personalized and passionate approach to client service, tourism marketing, and management expertise, and results-focused marketing and growth strategy approach is unique to the success of destinations.
We curate effective strategies that balance the most applicable channels and build a presence with your target audience for the best return on marketing investment. Tourism marketing requires a balanced and appropriate mix of collaboration, promotion, and community involvement to be successful. A strong tourism campaign will excite current residents and businesses and still actively appeal to visitors.
Tourism Expertise
Our approach to community branding leverages both best practices in management consulting and industry-specific techniques more akin to a traditional creative agency.  Through our diverse experience in driving economic development, tourism traffic, and asset revitalization, we are able to evaluate market position, review, analyze and apply market research and tell community stories in authentic and unique ways that attract growth while reaching strategic goals.
Brand management
Brand perception studies/analysis
Creative development (website design, ad campaign, etc.)
Crisis management communication
Seo & sem optimization
Stakeholder management and strategy
Social media marketing
strategic data-driven research
public relations (internally and externally)
destination development
Tourism marketing requires a balance of collaboration, promotion, and community involvement to be successful.
Tourism Practice Leadership
Our expert tourism marketing team is led by senior marketing strategist, Bob Gilbert, whose past performance includes creating "the World's Largest Hotel Chain" global strategy for Best Western International, launching the Kennedy Space Center Visitor Center's new persona-driven website, and developing the first-ever travel trade digital publication. Gilbert hosts our travel and tourism podcast, Tourism Heads & Their Tales, and has been named as one of the "Top 25 Most Influential Travel Industry Executives", and his unique style has won over a dozen Adrian Marketing Awards.  A new addition to the tourism team is Catherine Fox, Senior Tourism and Destination Development Advisor, former Vice-President of Destination Development with Visit Virginia's Blue Ridge. She brings 33 years of tourism experience to Eddy Alexander.  She has specialties in destination development, public relations, stakeholder engagement and media relations along with a multitude of tourism industry relationships.  The team is committed to working hard for the desired results.
View Virginia's Crossroads Case Study