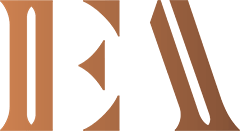 Higher Education Marketing

Higher Education Marketing
The Higher Education market is more complex and competitive than ever before. The pressure to do more with less is ever present and fractured budget systems, reporting hierarchies, and more make the task at hand even more challenging.
Advancement, Enrollment, and Athletics all need to leverage advanced techniques, emerging technologies, clear market differentiation, and a unified positioning strategy just to stay where they are. To drive meaningful, measurable business results, and obtain an industry leading role, you need to find ways (and time) to do even more.
Aligning visual and verbal messaging across highly matrixed organizations is both difficult and time consuming but, achievable, and, as you know, critically important.
In today's high-stakes environment, competition is fierce and administrator expectations are higher than ever before. The pressure to deliver is always on.
Our job is to help you thrive.
We don't do "cookie cutter" campaigns. We understand the uniqueness and value of each individual client. Our strategic approach always starts with you, your needs, your team, and your goals.
You are the client.
Brand management
Brand perception studies/analysis
Creative development
Crisis management communication
Digital presence optimization
Enrollment marketing
Fundraising communications
Media buying
Seo & sem
Social media marketing
Higher Education marketing is complex, competitive, and evolving quickly.
Successful programs rely upon data driven decision making as well as clear, authentic audience engagement, and carefully curated brand experiences.
The Eddy Alexander Experience
‍
When you engage Eddy Alexander you'll notice we're different too. We'll take time to listen carefully to your needs, assess your current success, and identify clear gaps or optimization opportunities that we can help you fill.
We'll take time to understand and honor the work your team has invested in to date and, only then, offer strategic programs and innovative new ideas to help advance your program objectives.
We will leverage our cross-industry experience to help you solve complex problems with proven solutions applied in creative new ways. Our custom approach solves unique challenges from a position of strength while integrating industry-tested best practices without allowing the industry to think you're just following the pack.
When working with Eddy Alexander, you'll find that we are partners first and foremost. We don't believe in short term gains at the expense of long-term relationships. We know our value increases over time. As we learn more about your institution and build our team and workflow around the ways you prefer to do business we believe we will prove ourselves a high value contingent that you want to keep around.
This long horizon perspective and people-first approach should provide you with peace of mind. We won't leave you holding the bag when our work together is done. That's just not who we are.
Higher Education Clients
‍
We work seamlessly across the three big A's of higher education: Advancement, Athletics, and Admissions. We understand the entire higher education marketing ecosystem and are prepared to leverage those learnings to help your integrated programs succeed.
We understand higher education marketing is competitive and multifaceted, and our clients require unique and timely solutions for their brands. We are an experienced partner that listens to project challenges and offers solutions that are both customized to meet the needs of each specific client and optimized for effective and timely delivery.
‍
At Eddy Alexander we are a small firm with a big reputation. We offer a wide-array of award-winning marketing services and are pleased to have worked with a wide variety of institutions, providing innovative solutions for large R-1 university brands, and small research teams at elite labs.
View Virginia Tech's Case Study
About Higher Education Marketing Services
‍
We don't offer "cookie cutter" solutions but we do understand the types of programs that have been tried and tested.
We'll help you understand the context and impact of these industry-leading market initiatives and leverage that understanding to provide you with distinct campaigns that provide tangible value without casting your program as a trend follower.
By contrast, Eddy Alexander's informed approach helps you lead. We understand how and where other universities have tackled similar circumstances, where they've come out on top, and where they have faltered. We will apply that knowledge to differentiate and benchmark, never profile or prescribe.
The best solution for you requires the input, knowledge, and experience of your best players. When you layer that expertise with ours you get a robust team of industry leaders with highly specialized skills and a big picture, a strategic advantage. We believe this kind of synergy isn't possible anywhere else.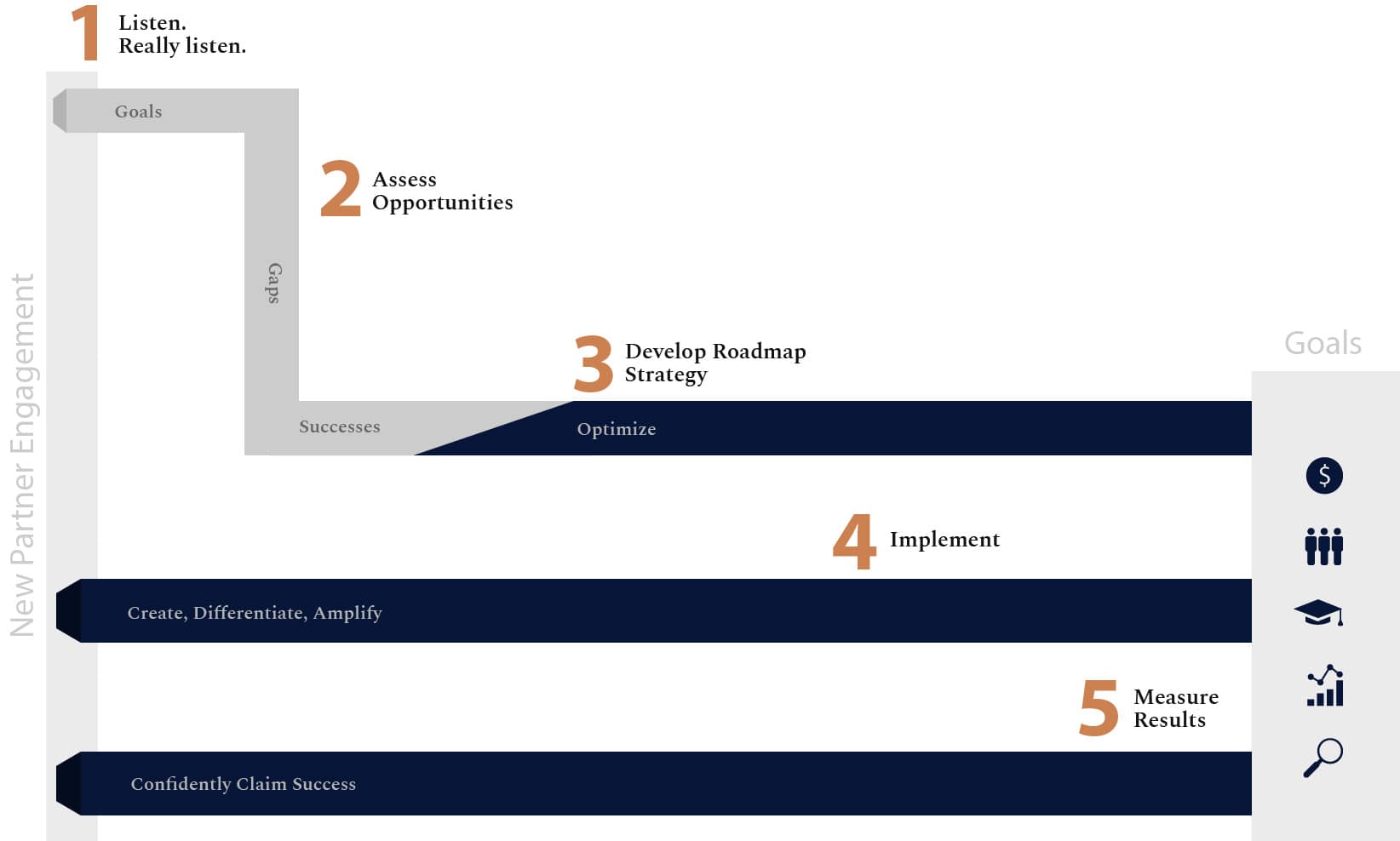 Selecting a Higher Education Marketing Agency
‍
We understand how much is involved in selecting an agency to champion your brand and, that you will want to be a part of our workflow and solutioning process. As innovative and important as the creative output is, we also know that our approach to ROI and impact reporting (the results you get for the spend) is just as critical.
‍
That's why we approach both the art and science of marketing, delivering clear strategy, creative solutions, analytical reporting, and impact measurement.
We know our success depends on yours and we will partner with you to drive clear ROI that can be confidently shared across your stakeholder base.
Services for Higher Education
‍‍
In addition to our cross-industry services, solutions, and capabilities we also bring some unique offerings to the higher education market:
We understand that you need more transparency, accountability, and control of your advertising. We utilize the industry's best media investment technology to manage spend, evaluate programs, and benchmark performance. From Broadcast and Digital to Out of Home campaigns, our team understands how to assess, integrate, and negotiate multi-channel media programs and report success so that you can confidently defend your placement decisions, and when needed, fight for the new budget levels required to meet or exceed your stakeholder objectives.
We offer trusted competitive spend and placement assessments, sophisticated media plans, clear target audience experience maps, one-click media authorizations, and flawless trafficking but most importantly we offer experience.
We buy media in multiple markets for a wide variety of client industries, we know what you should be paying for each program and how to find discounts and hidden opportunities based on each market's unique dynamics, industry demands, and your unique target audience profile.
Competition for new students is ever-evolving. Multi-channel communication and strategic marketing solutions are essential to continuing to achieve top results.
Eddy Alexander can help guide you through this challenging process with data driven reports, experienced strategy, and eye catching creative.
The recruitment funnel is the entry point to every university experience. Whether students enter a professional program or traditional degree, enrollment success is the foundation to college growth.
We know, first-hand, that ranking enhancement, program expansion, and brand perception are all strategically interwoven inside the enrollment management function. Because of this, Eddy Alexander works alongside our client's cross-functional teams of admissions, marketing, and the CRM management.
We are a strong partner in this space, offering: audits, communication flow optimization, content development (design + copy writing), and impact studies after each class has matriculated.
At Eddy Alexander we understand the deep-rooted significance of each phase of the recruitment cycle and are skilled at offering informed, helpful, solutions to help optimize the entire process.
Fundraising Communications
It goes without saying but we'll come right out and say it. A sound reliable donor base is essential to institutional success and long-term stability. Communicating the impact and need for fundraising is what enables our university clients to grow, innovate, and serve at the highest possible levels.
The donor path almost always has many tiers and several generations that each need a tailored end-user experience for maximum yield. With our proven expertise creating and moving content from concept to development, then measuring and analyzing each program's results, our firm is well positioned to be your go-to partner for fundraising success.