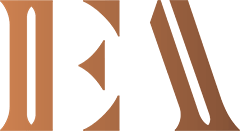 Marketing Advertising & Public Relations
We are a full-service agency that partners with smart, innovative clients to make the "not yet possible," possible. We offer a comprehensive mix of services including market research, go-to-market strategy, campaign management, creative execution, content creation, interactive brand experience planning, marketing investment performance analysis, and industry benchmarking.
We offer proven expertise, unparalleled experience, and nationally and internationally recognized quality. We are proud to claim a number of Fortune 500 firms, top-tier research institutions, well-known government agencies, and highly-regarded non-profit organizations among our valued clients.
We'd love to tell you more.
‍Contact us to start a conversation.
Let Us Understand Your Needs
Jennifer Eddy
President & Chief Strategist
Jennifer Eddy is an international award-winning marketing…
Jackie Le
Director of client success
Jackie Le is a senior cross-disciplined team lead in charge…
Bob Gilbert
General Manager, Tourism & Destination Marketing
Bob Gilbert has a personal brand that's iconic…
Catherine Fox
Senior Tourism and Destination Development Advisor
Catherine Fox is a recognized leader in tourism and travel…
Travis Yaga
Senior Marketing Coordinator
Prior to joining Eddy Alexander as a Senior Marketing Coordinator…
Daniel Sullivan
Account Manager
Daniel Sullivan is an accomplished and highly collaborative account manager …
Kayla Corder
Senior Account Manager
Kayla Corder is an enthusiastic and highly motivated…
Sherry Wallace
Public Relations Manager
Sherry Wallace is an award-winning public relations…
Melinda Petroff
Senior Staff Accountant
Melinda Petroff brings over 20 years of experience in buis,..
Joey Trumble
Operations Coordinator
Joey Trumble is an innovative Operations Coordinator…
Laura Hebert
Executive Assistant
Laura Hebert is a seasoned hospitality and administrative specialist…
Marketing can and should be measurable, meaningful, and strategic. At the highest levels, it involves both art and science.  Effective partners are skilled, trustworthy, accountable, highly informed, creative, and bold.
Eddy Alexander clients, and team members, accept nothing less.
Around here, we partner for the long-haul. We're focused on business results. Sure we'll help you engage your desired stakeholders, tell resonate stories, and strategically drive deeper customer engagement. But the real reason clients hire us is because we build brand equity, generate leads, improve sales and marketing efficiency, and drive continuous, and exceptionally valuable, insight to deliver real economic value.

Marketing should be measurable, meaningful, and strategic.

Effective marketing requires both art and science.

Great marketers must be business-minded, strategic, honest, forward-thinking, and loyal.

Great campaigns are measurable investments.

Impactful creative requires great strategy.

Awards are nice. Client satisfaction is much more important.