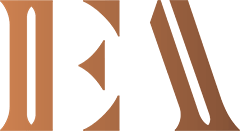 growth Strategy & Business Advisory Services

Marketing's role in C-suite is fast becoming more critical than ever before due in part to new techniques and technologies that ensure that your communication team's contributions can be measured and attributed in appropriate ways.
But powerful tools in the wrong hands can wreck havoc on your professional credibility.
You'll need a partner who has experience, context, and a track record for success to help you navigate the fast-changing landscape on the path ahead.
Eddy Alexander works with clients to take a holistic look at their industry, their business goals, and their target audience. We help executive clients plan, prioritize, position, message, manage, and measure each and every marketing effort against the big-picture organizational objectives.
Whether you are seeking to build a brand, sell more product, amplify an idea, or manage a specific issue or challenge, our capable team is armed with the experience, methods, tools, and resources required to help you get from here to there.
We want to help you, and your leadership team, maximize every dollar you spend through purposeful, results-focused planning efforts that deliver real, meaningful business results.
Brand positioning
Crisis management
Digital asset management
Facilitation and training
Go to market
Government affairs
Lead generation
Media management
New product strategy
Operational efficiency
Sales process maturation
Strategic planning