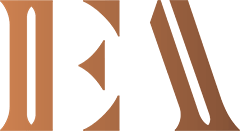 Research and Benchmarking

Actionable insights start with reliable information. But blind research can be costly and inefficient.
With your specific business goals in mind, Eddy Alexander can help you evaluate your circumstance and decide what to measure and how to help your organization advance.
Our team is both pragmatic and targeted. We understand that the data you collect needs to be actionable and we start with the end in mind.
By carefully strategizing on what information is needed and from whom, we can then offer a customized set of collection strategies that balance the need for reliable data with the resources available and the relative criticality of the task.
Armed with a clear scope, we then dig in. We capture data from secondary sources as well as first person efforts including surveys, pulse assessments, sentiment analysis, focus groups, polling, interviews, social listening, influencer data and more. Then we analyze each input thoroughly to find hidden insights, risks, and opportunities.
As we work side-by-side with your team to address open questions, we'll help highlight critical project decision points and offer creative ways to help you leverage your effort for maximum value.
Regardless of whether you are looking for information for market advantage, content creation or both, we can help you make data collection make sense.
Community surveying
Polling
Focus group moderation
Sentiment analysis
Net promoter scoring
Online review mining
Industry benchmarking
Aided and unaided awareness
Social graphing
Persona development