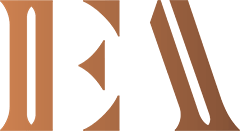 Measurement Analytics and ROI

We believe marketing should be measurable. Digital channels have certainly brought new tools into the public conscious, but smart marketers have a much longer history of understanding how they can gauge and report the value of both offline and online investments.
We can help you think through what your organization needs to measure, whether your marketing program is focused on increasing company or product awareness, brand awareness, audience engagement, or consideration.
From lead generation to brand awareness and loyalty, we not only help you determine what to measure, but how you can do it.
Our team will make the insights you gain into meaningful performance beacons that will help your organization meet its goals.
Digital Analytics
Net Promoter Scores
Power Mapping
Industry Benchmarking
Aided And Unaided Awareness
Advanced Conversion Tracking
Share Of Voice
Cpa Vs. Cpi