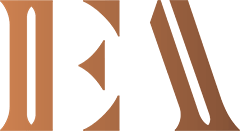 Creative Planning and Development

Consistent high-quality creative – advertising, video, photography, and editorial content – serves as the foundational base for every company that wants to be taken seriously.
In today's over saturated information marketplace, brands can quickly set themselves apart with careful attention to both the quality and consistency of their entire creative portfolio.
Whether you need to develop a new brand from the ground up, design an ad campaign that establishes thought leadership or reaches a new audience, or develop a multimedia strategy that increases customer engagement in a measurable way, the Eddy Alexander team can help you strategize, plan, design, execute, and measure to ensure our high quality outputs and deliverables lead to the highest possible returns.
From product design and packaging to advertising, promotion, and thought leadership, our team is experienced, thoughtful, attentive, and strategic.
Branding
Advertising
Podcasting
Video production
Graphic design
Animation
Gamification
Media planning