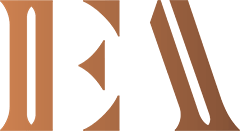 CONTENT MARKETING

In a world where customers expect answers at the touch of a button, content marketing is the way smart companies get found by customers ready to buy.
Your organization needs strategic editorial content that can be easily repurposed across multiple formats, syndicated through both earned and paid media channels, and tagged with metadata that helps both humans and search engines choose you over your competition.
Eddy Alexander's team of professional writers, copy editors, and public relations professionals understands the new reality.
Adhering to AP style and adjusting for client use case and organizational needs, they can balance what you want to say with what journalists, bloggers, and hosts want to talk about.
They can help you present your information in easy-to-leverage packages that can be repurposed by multiple parties to help you maximize your investment and keep your messaging strategy fully aligned with your business goals and larger organizational communications strategy.
Case Studies & Testimonals
Whitepapers & Research Reports
Script Writing & Presentations
Press Releases & Media Pitches
Infographics & Multimedia
Editorial Calendars & Syndication
Message Houses
Rfp Development & Grant Writing
E-books
Executive Ghost Writing
Technical Writing
Contributed Articles
Blogging
Social Storytelling
Writing For The Web