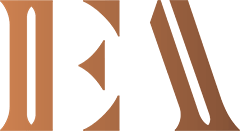 FUNDRAISING
While shutdowns and suspending operations have hit universities, it is important to note that donors are being hit as well. A lot of wealth has been lost over the last several months and recovery may take several years.
Pressure for fundraising will be felt as campuses struggle to meet their budget needs amid enrollment drops, increase costs to move courses online and other revenue losses. A further complication is that travel and events that may help engage donors are on hold, with an uncertain date to resuming business as usual.
What can schools do for fundraising right now?
     1. Lean into stewardship. Now is a great moment to reach out to engaged and disengaged donors with a simple "we are in this together" card.
     2. Go virtual. Explore new ways to give donors a virtual experience.
     3. Consider adjusting the usual calendar of activity.
     4. Reorganize donor details understanding financial capacity to give may have changed.
Ultimately, addressing donors with honesty at this moment is essential. The more transparent you can be in what is happening the better your results are likely to be. And finally, remember to review and update clunky online donor pages. Now is the time to ensure your websites aren't giving donors a reason to not complete a donation.