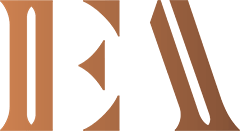 ADMISSIONS
Enrollment shifts have already been challenging American higher education. Population shifts and growing competition from online "for profit" entities are current pressures, before Coronavirus that are impacting enrollment forecasting; however when you add in the uncertainty and instability of the traditional on-campus college experience now thrust into view as campuses navigate what to do with Coronavirus, things get a bit more challenging.
Admissions teams are currently scrambling much more than usual amid budget freezes and mounting pressures to secure their entering class. A lot of confusion exists for both the entering class and campuses. To accommodate Covid-19, deadlines have been moved, waitlists are being reorganized and orientations moved to a strictly online format; however for families additional concern's loom like, finances, whether or not moving onto a campus is safe, will their student have study aboard opportunities, is online learning going to remain in effect and what academic trade-offs will their student need to make?
Most of the concern's families express have not previously been addressed by the schools their student originally targeted to attend, and many admissions teams remain silent as campus executives are still weighing options regarding campus operations.
What can colleges do to advance their messaging and protect their school's yield?
        1. Assess what has been sent to date
                   a. Have you addressed how online learning works? Are we informing the new students about what we are doing with our current students (i.e. the switch to online learning)?
                   b. Are you detailing safety enough?
                   c. Is your campus making any special allowances for deferral by one year, and should you?
           2. Plan for transparency 
                   a. Shared details for known Covid cases on campus. If there were none, be sure to share that and also detail the timeline to decisions to shut down campus operations and how campus typically responds to any large health crisis.
                   b. Inform families about your town/city's health resources and Covid counts.
                   c. As re-openings occur share progress to that goal openly and broadly with those that have confirmed and those who didn't (you never know what next year may bring for transfers).
         3. Rewrite and Rework existing auto-responders (text and email)
                   a. Plan for your campus to be virtual (virtual tours, admitted student events, open houses and information sessions).
                   b. Incorporate more details about online learning throughout your content channels.
                   c. Detail refund policies so families can be prepared and have expectations set financially.
Finally, be prepared to allow a pause in the "typical timeline" of your admitted students. Facing mounting challenges and uncertainty many students may choose to postpone their start to college. Campuses may be wise to permit more 1-year deferrals in light of the unusual series of events in this yield season. It is hard to predict what could happen, but right now appearing desperate for a confirmed yes may only serve as a deeper deterrent to the student who needs more time to feel confident that leaving home and attending on-campus is right for them.